This is a feature packed Hotbar Manager addon for the
BedWars1058
Mini-game.
FEATURE PACKED !
GREAT CUSTOMIZABILITY OPTIONS !
FULLY CONFIGURABLE MESSAGES!
AND UNIQUE FEATURES!

》
FEATURES
《
『
100%
Customizable messages, items 』
『Hotbar
Reset To Default
Option』
『Support For
Compass Addon
』
『
7 Categories
: Blocks Category , Melee Category , Tools Category , Ranged Category , Potions Category , Utility Category , Compass Category』
『
MULTIARENA
,
BUNGEE_LEGACY
and
BUNGEE
Server Type Supported』
『
MySQL Database
Support』
『
GUI
Inspired from a
popular well known
server』
『
LICENSE SYSTEM
Your own license for your product.』
『Always Ready To
Add New Features
If Requested by Buyers』
『Upcoming Planned Features : Hotbar Importer』
》
SUPPORTS
《
› SERVER TYPE SUPPORT ‹
『Multiarena』
『Shared』
『Bungee』
『Bungee_Legacy』
› SERVER SOFTWARE SUPPORT ‹
『Spigot』
『Paper』
› MINECRAFT VERSION SUPPORT ‹
『Supports Server Versions: 1.8.x - 1.18.x』
》
REQUIREMENTS
《
『Java 8 or newer』
『BedWars1058 Latest Version.』
Images and Videos
HotBar Manager
HotBar Manager Showcase
Compatibility With Compass Addon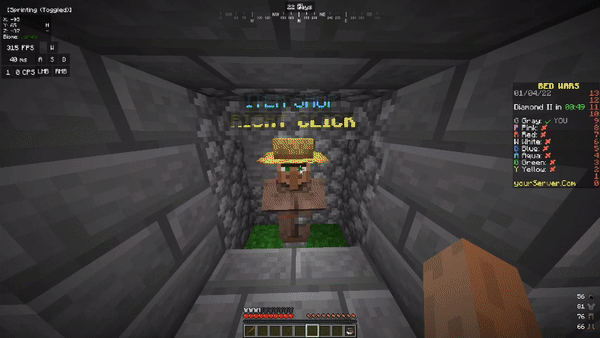 Hotbar Reset To Default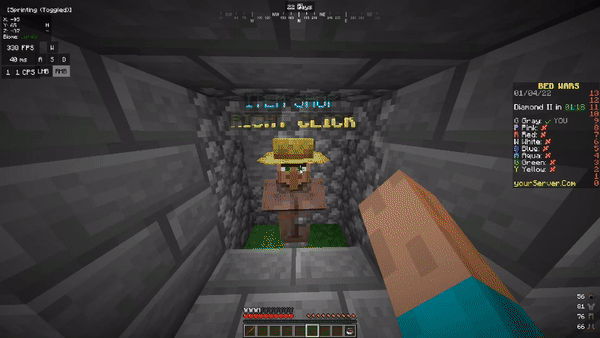 》
TERMS OF SERVICE
《
No refunds . All purchases are final, no refunds.
No redistribution You are not permitted to redistribute my setup or plugins in any form, reverse engine or including as a part of any software package. Copyright infringement is a crime !
If plugin is leaked or redistributed and it's registered under your name, I am allowed to remove you from buyers list without a warning. You are responsible for your purchase and copy of the product.
If you are using this resource you can contact me to add your server IP here.
After
Purchasing the Resource
, You need to make a ticket on the
Discord server
To Receive Your
License Key.


Found a bug or having issues with the plugin? no problem!
Join my Discord server, I will answer as soon as possible!
Don't forget to like and leave a positive review!
Note : The review section is not for bug reports . For bug reports , report on my Discord.