Professional BungeeCord setup with a variety of special features and mechanics for your server. You can change your skin and if you are an administrator you will have help tools such as Client Stats, staff chats, reports, and much more. The setup includes a linked "Limbo" server.
⋆
MY
OTHER
SETUPS
⋆
[
!
] Test Server:
eteonstudios.xyz
Spoiler: Showcase
✧
PARTIES
| Fun parties system to share with your friends.
✧
MOTD
| Clean and nice MOTD design with a beautiful server-icon.
✧
JUSTONEMORE
| The maximum number of players will be added to one, that is, if there are 5, the capacity will come out in 6, if there are 6, it will come out in 7 and so on.
✧
ANTIBOT
| Incredible widely used anti-bot protection.
✧
ANTI-VPN/PROXY
| Players using VPN or Proxy will not be able to enter.
✧
GLOBAL MSG
| You can send private messages to another player while on different servers.
✧
CLIENT STATS
| You will be able to receive statistics on the versions with which the players enter.
✧
PLUGIN BLOCKER
| Commands to view plugins are blocked as well as commands that could harm the server. (Includes tab-complete)
✧
STAFF CHAT & SOCIALSPY
| Staffs have a private global chat, and will be able to see private messages from other players on the network.
✧
REPORTS
| You can report players who break the rules.
✧
CUSTOM MESSAGES
| All the internal messages of BungeeCord are modified, and the messages of the plugins are with high quality.
✧
LIVESTREAM
| System for YouTubers/Celebrities on your server to announce their live throughout the server.
✧
ADS-BLOCKER
| This will block all links containing ".net .com" and more to prevent IPS or link spam.
✧
CHAT PROTECTION
| The chat is not far behind, it has an Anti Flood, Swearing, Caps and Spam system.
✧
ANNOUNCEMENTS
| Beautifully designed global ads all over the server. (More coming soon)
✧
REDIRECT SYSTEM
| This will prevent you from kicking players out when there is an unexpected server shutdown, it will send them to the "Lobby" server without kicking them out.
✧
SKINS
| You can change your skin to the one you like the most.
✧
GLOBAL RANKS
| You can effectively manage network-wide permissions for players, there are 4 ranks configured.
✧
LIMBO
| The setup includes an extra server called "Limbo" linked to BungeeCord, in which you can send the players.
✧
MAINTENANCE
| You can activate a global or individual maintenance mode per server. This maintenance mode integrates the following:
Custom MOTD.
Custom player counter.
Hover message about player counter.
You can enable "Limbo" as a waiting server for maintenance, or you can disable it and send a message on the screen.
✧
CHAT MANAGEMENT
| This feature includes the following:
Clear chat system GLOBALLY, PERSONALLY, and for OTHER PLAYERS.
You can close and open the chat globally so that no one can write. (Staffs and admin have bypass)
✧
CUSTOM COMMANDS
| You will be able to use help commands throughout the server.
/help
/rules
/vote
/contact
✧ [NEW]
DISCORD BOT
| Discord bot with various functions such as:
Global Chat: You can send messages from any server and it will be reflected in Discord, and if you send messages through Discord it will be reflected on the server.
Player Finder/List: You will be able to see a real-time list of all the players connected on the network. In addition to being able to search for any specific player and see what server they are on.
Network Status: Every so often specified in the config.yml the Bot will send a status log, ram, cpu, connected players and more. You will also receive notifications when a server is powered off/on.
Activity Logs: The bot will send messages when a new player enters, leaves, or switch server.
✧
VERSION
| Version support from 1.8 to 1.16.4, without limits!
⋆
CUSTOM
COMMANDS
⋆
Spoiler: Showcase
/help

⋆
CHAT
MANAGEMENT
⋆
Spoiler: Showcase
Spoiler: Clear Chat
Global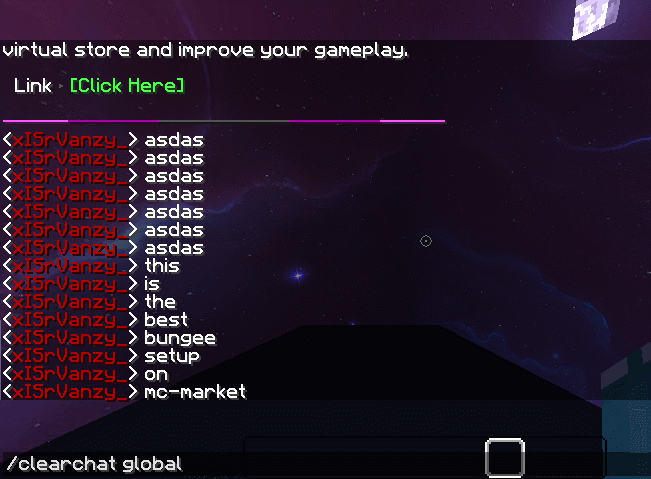 Personal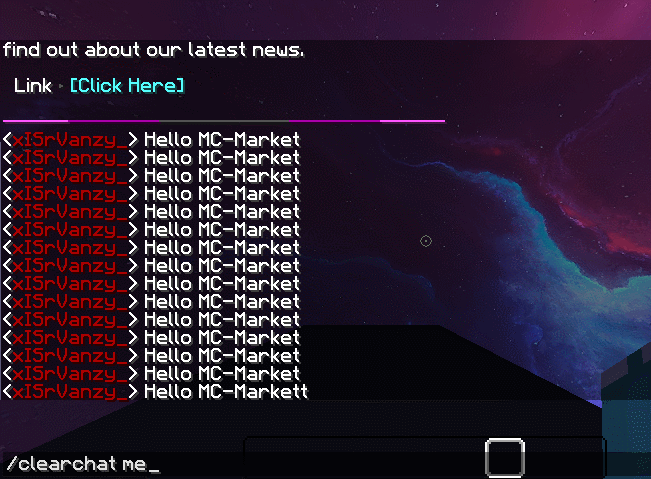 Other player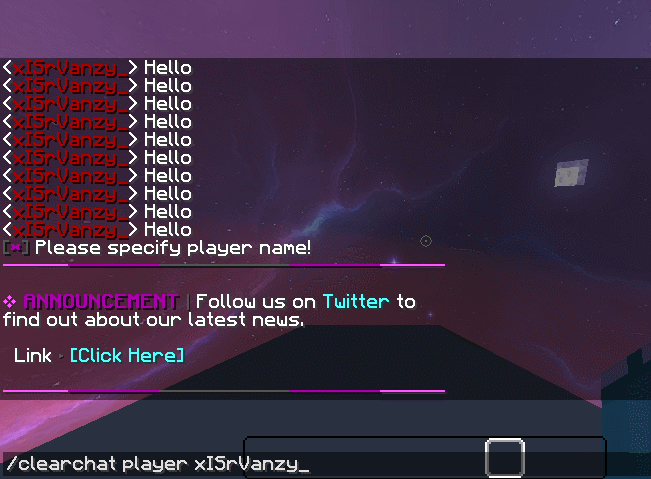 Spoiler: Lock/Unlock Chat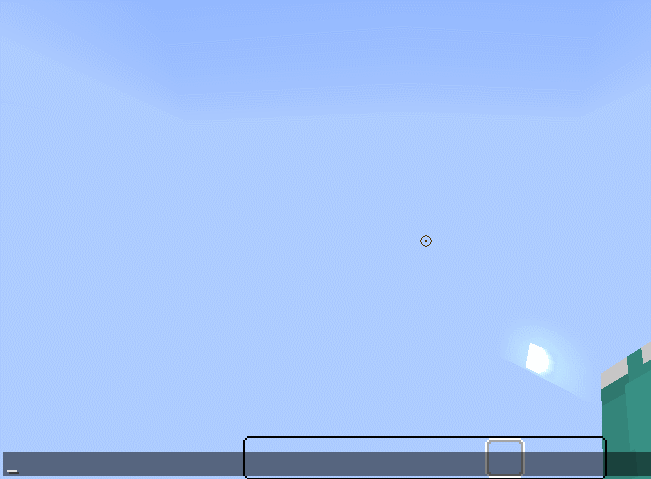 ⋆
MAINTENANCE
MODE
⋆
Spoiler: Showcase
Spoiler: Custom MOTD

Spoiler: Hover Message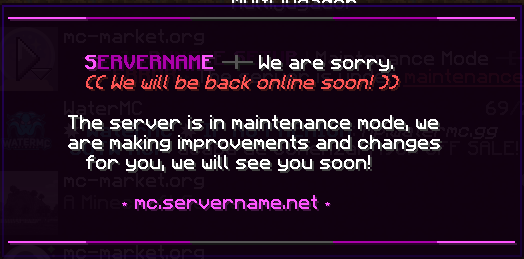 Spoiler: Waiting Server (Limbo) | Guide
This maintenance mode will give you the option to activate the standby server, in this case, Limbo, if you place this server as a standby server the following will happen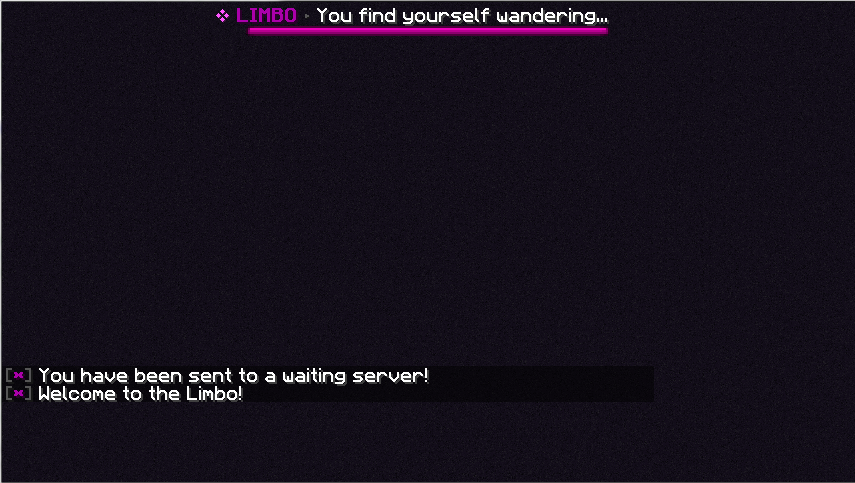 On the other hand, if you deactivate it, you will now receive the following message on the screen.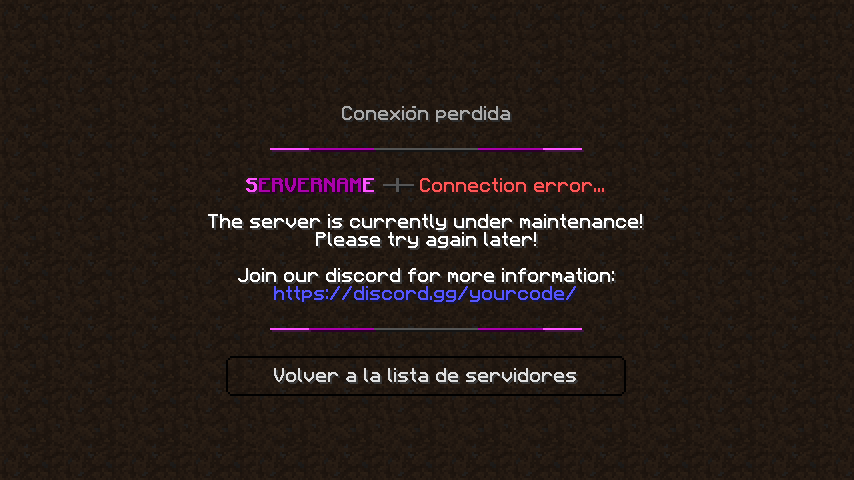 ⋆
ANNOUNCEMENTS
⋆
Spoiler: Showcase

⋆
PLUGIN/COMMAND
BLOCKER
⋆
Spoiler: Showcase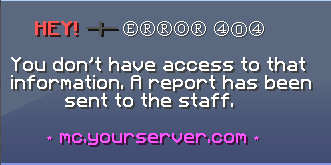 ⋆
STAFF
CHAT
⋆
Spoiler: Showcase

⋆
LIVESTREAM
SYSTEM
⋆
Spoiler: Showcase

⋆
LIMBO
⋆
Spoiler: Showcase