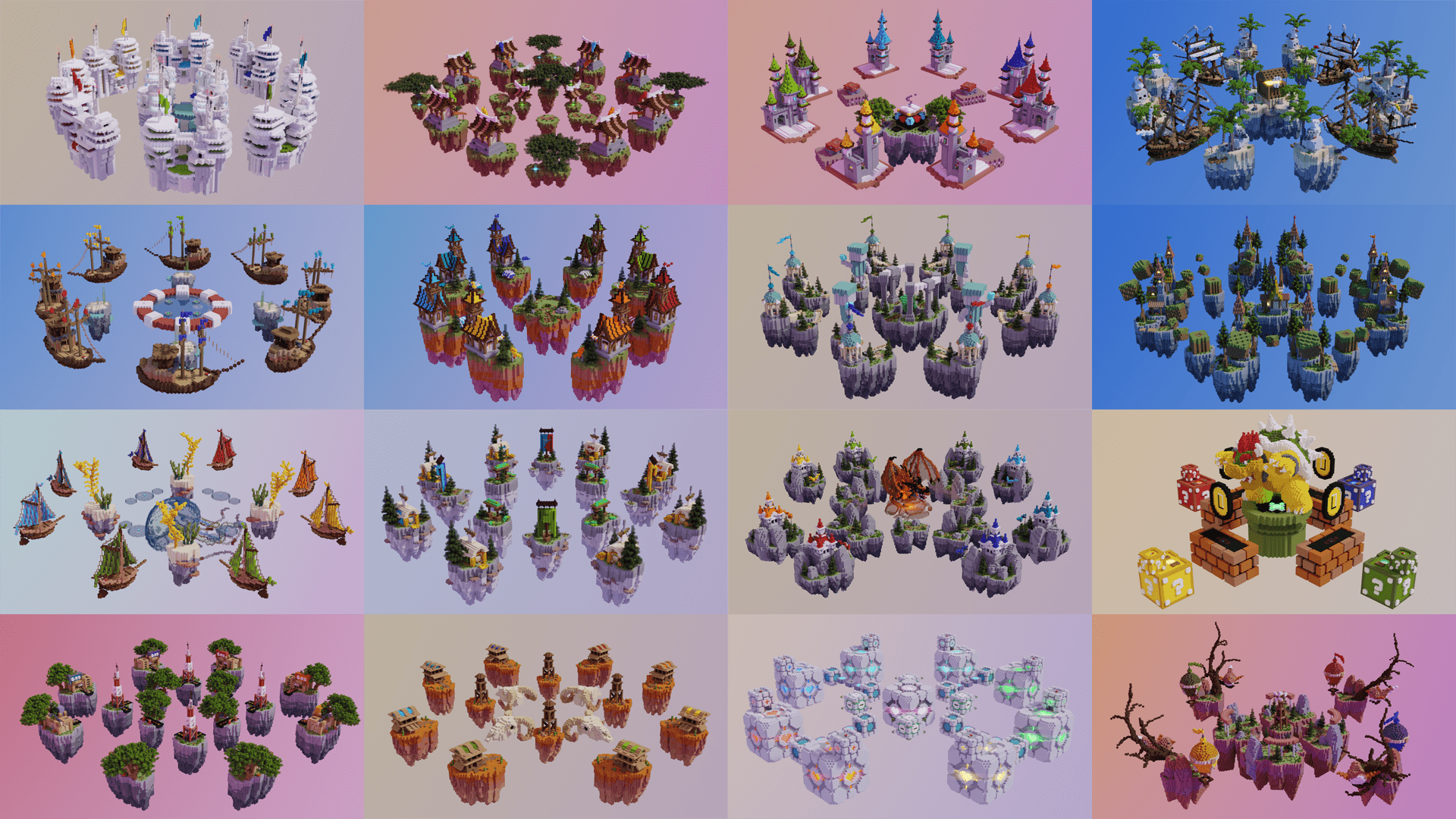 Supported versions:
1.8 - 1.18
Max map size:
150x150
Cost:
$11.99

SHOW ALL PICTURES

Includes:
• Emeralds, Diamonds, Starting resources spawners
• Place for bed
• Places for shopkeepers
You will get:
• Archive with x61 schematics: 1.8 version
• Archive with x20 schematics: 1.12 version
*Some maps also have a 1.12 version.
IMPORTANT!
Before loading the schematic:
/gamerule randomTickSpeed 0
because the leaves from trees can fall down.