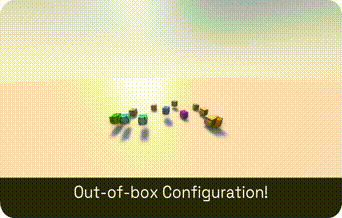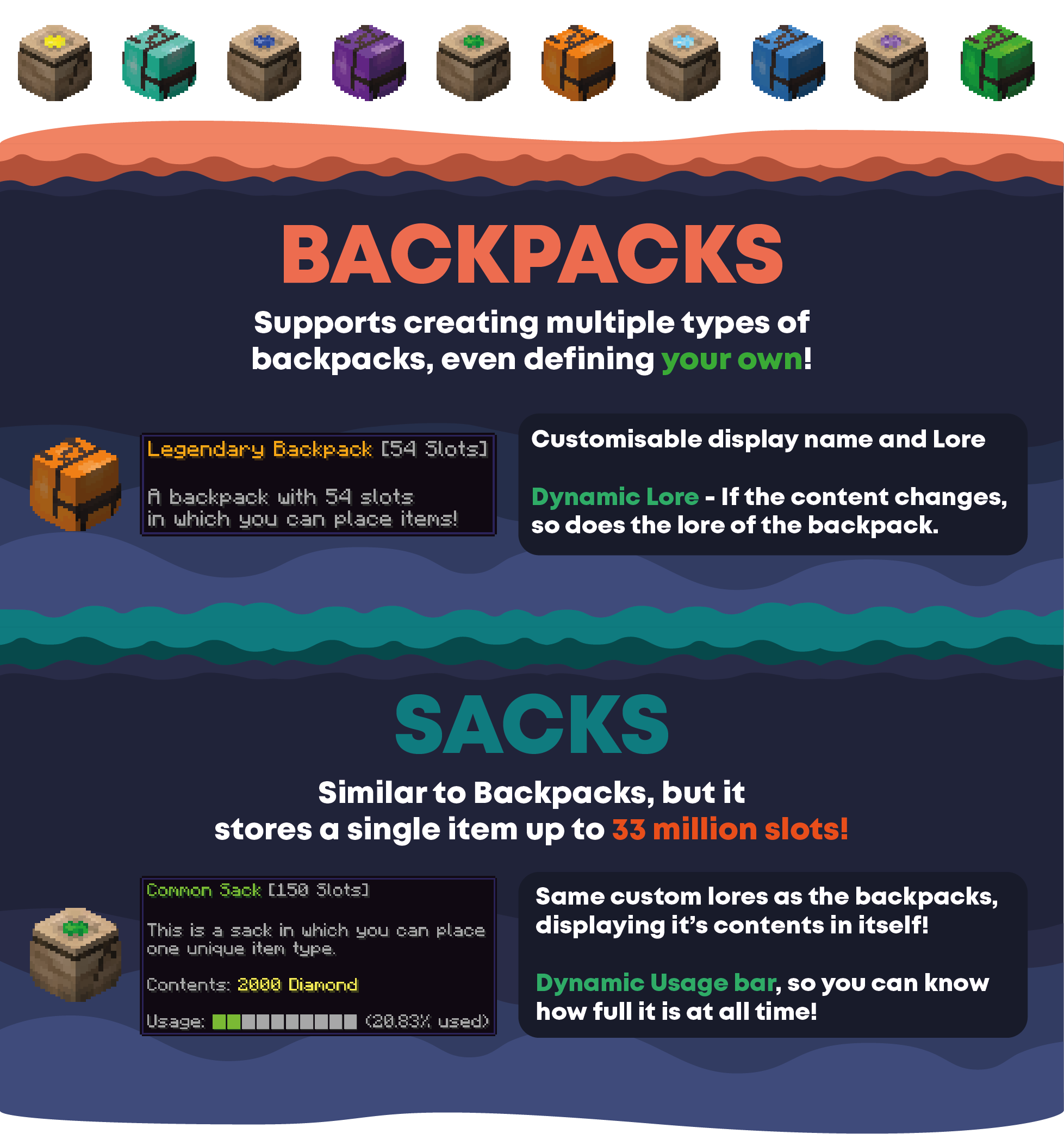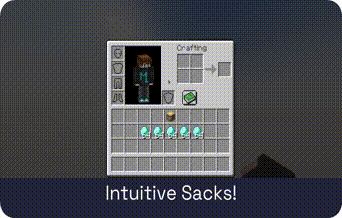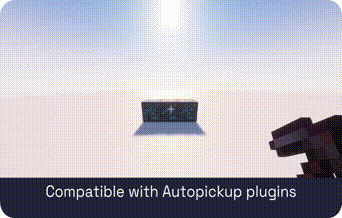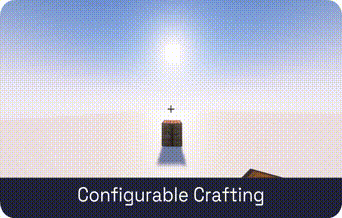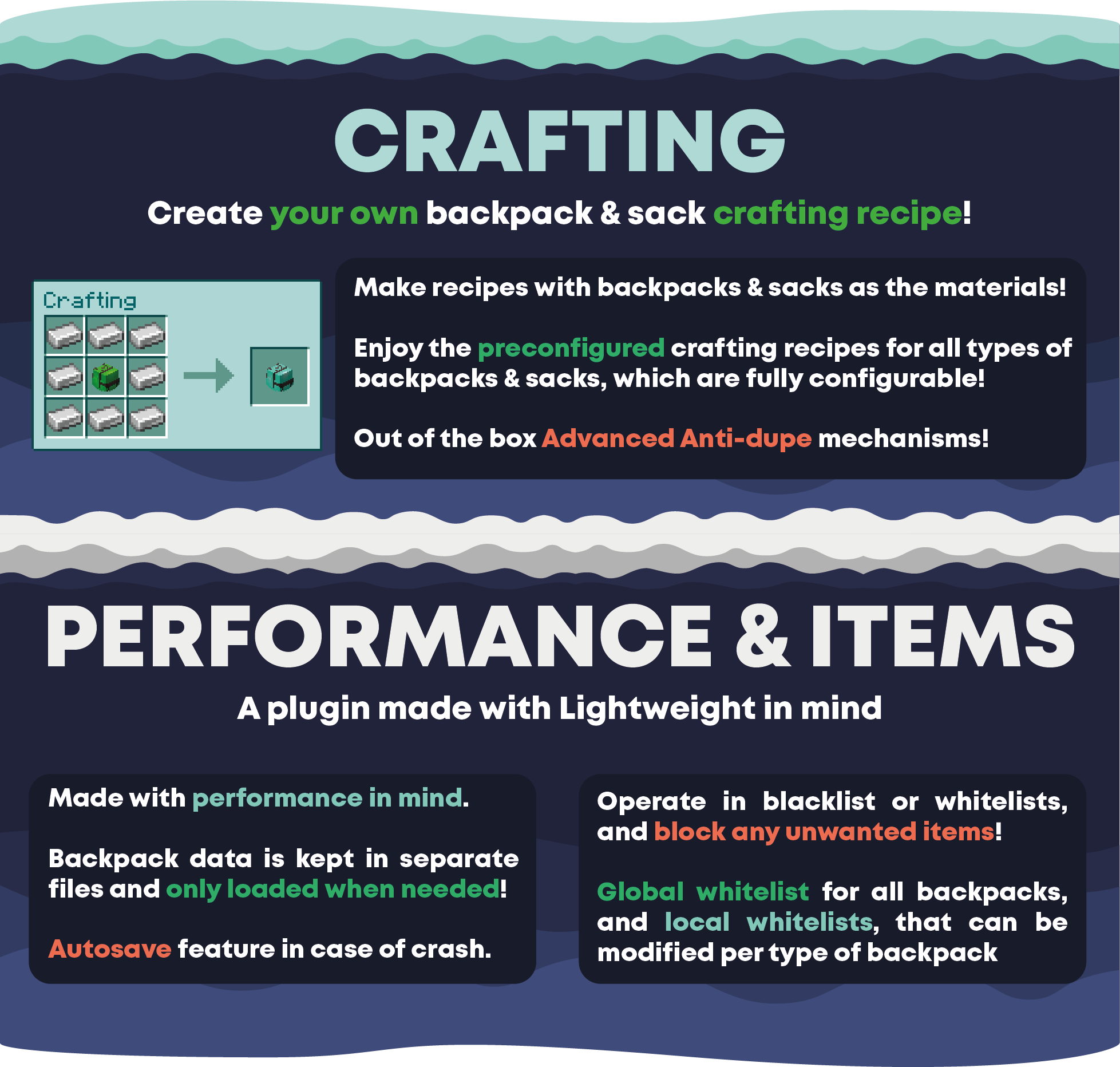 Description of MTBackpacks plugin:​
MTBackpacks
is a plugin for additional backpacks for your players on the Minecraft server.
MTBackpacks plugin commands:​
/backpack help
- Shows the help menu for the plugin
/backpack reload
- Reloads the plugin
/backpack types
- Lists all types of backpacks
/backpack give <type> [target] [size]
- Gives the backpack to the target
/backpack setsize <player name> <size>
- Sets the size of the backpack being held on the target
/backpack recipe <type>
- Preview the recipe for the backpack
/backpack update <type> [default] [size]
- Modify all backpacks
Plugin aliases:
/bp
,
/mtbp
,
/vkbp
,
/mtbackpack
,
/ vkbackpack
MTBackpacks plugin crafting example:​
Installing the MTBackpacks plugin:​
Download the plugin.
Shut down the server
Move the .jar file to the /plugins/ folder on your server.
Start the server.
Done.